The Easy Way to Pay
With Pay.aw you can pay by scanning a QR code at your favorite store, easily transfer money, and order directly from the app.
Make payments and transfers

Send and receive money easily through the app

Order products inside the app

Choose from a wide variety of stores and products right inside the app

Order from the best restaurants

Browse a huge selection of restaurants and their menu's
Review past payments and orders

All your receipts are stored as you pay for you to conveniently view and share.

Transfer or pay for others

Use Pay.aw to purchase Prepaid credit or send credit to others

Pay quickly and safely

A complete lifestyle solution enabling you to make fast, easy and secure transactions
Top Faq's
How to create Pay.Aw account
Open your Pay.aw app
Tap on 'Register'
Enter your name, mobile number, email and tap on 'Continue'
Enter the one time password (OTP) that you will receive on your mobile number and click on 'Submit'
Enter your bank info if needed, otherwise click skip
Your account has been created please log in
What is Pay.Aw
Pay.aw is Aruba's first and only mobile payment and commerce platform. We make mobile cashless transactions possible by enabling payment through QR-code scanning, in app purchasing, peer to peer transfers, and more.
How to transfer money back from Pay.Aw to bank account
Tap on 'Bank' on Pay.aw app
Tap on 'Bank Out'
Enter the amount
Tap on 'Continue'
Enter Pin
Money is transferred to bank
Is there a fee associated with a personal Pay.Aw account?
At this time, Setar N.V. is not charging a fee for personal Pay.aw accounts. Setar N.V. will as usual provide advance notice in case a fee is introduced for a personal Pay.aw account.
How to pay electricity bill by Pay.Aw?
Tap on 'Bill Payments' on Pay.aw app
Select the biller that you want to pay
Enter the account and invoice number
Tap on Continue
Confirm the amount
Tap on 'Pay'
Enter your pin
Invoice is paid
Tutorials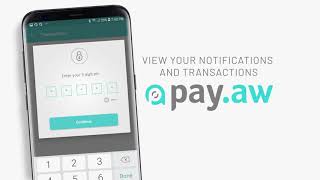 Viewing your notifications & transactions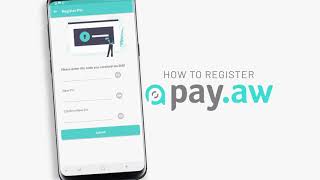 Pay.aw Basics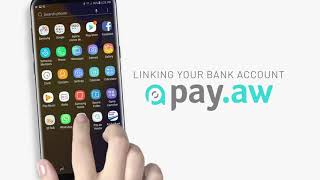 Pay.aw and Banking - How to link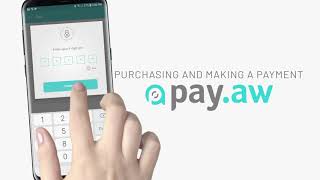 Purchasing and making payments
Vendors
Enhance your service and gain a larger customer base, all while increasing efficiency and lowing waiting times.